Hoodsport Hills Disc Golf Course
On the opposite side  of Hwy 119 from the Hoodsport Community Trail Park, there is a family friendly 9-hole Disc Golf Course. The Hoodsport Hills Disc Golf Course has concrete pads with basket targets and is moderately hilly and heavily wooded. 
There is plenty of parking on both sides of Hwy 119, picnic tables, a restroom, a gazebo. Perfect for an easy hike on the trail with the family and then a fun game of disc golf in the trees.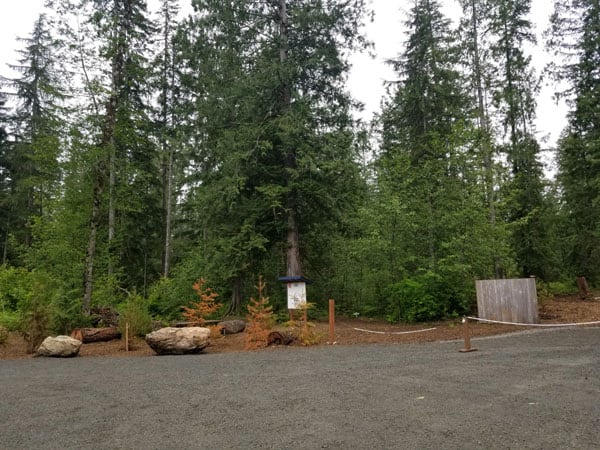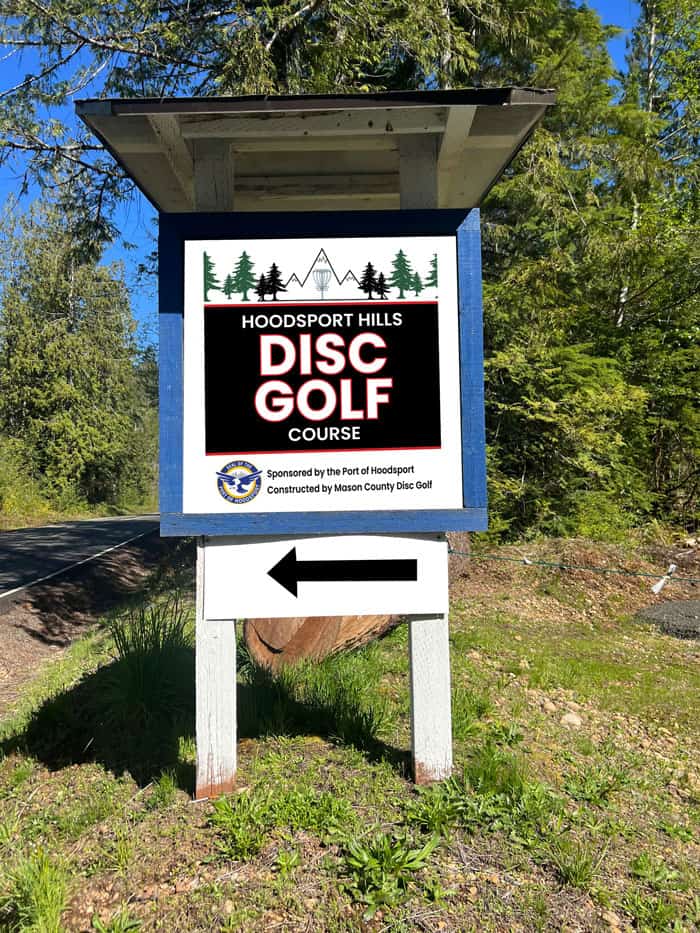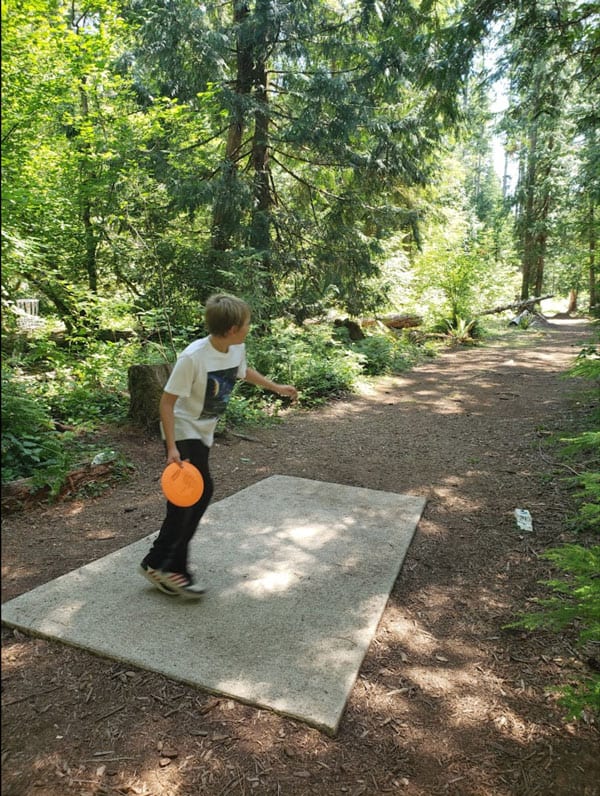 (photo courtesy of Daren Blomquist)
Wonderful course neatly tucked into the woods on the shores of Lake Cushman. Plenty of parking and clearly marked, concrete pad tees that easily flow from one to the next. Elegantly designed holes that are a great mixture of fun and challenging. We were renting a cabin on Lake Cushman and spent about an hour one morning on this beautiful course. A nice morning warmup walk that got us primed to go for a jump in the Lake that afternoon.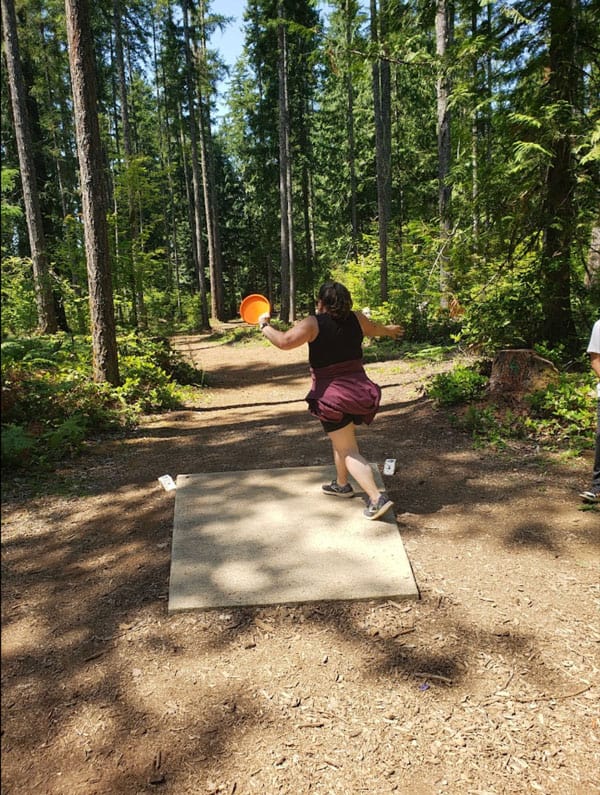 (photos courtesy of Daren Blomquist)